Indian Navy INET Syllabus 2023 PDF | Check INET Exam Pattern – INET Exam Syllabus will help you to figure out what is going to be asked in the exam. However, the pattern of questions can change on a yearly basis, but the core syllabus remains the same. If in any case, if the INET exam syllabus changes, the same will be notified here. INET 2023 question paper will be based on the topics covered from the all subjects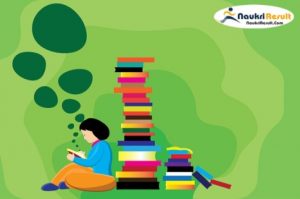 Indian Navy INET Syllabus 2023 PDF | Check INET Exam Pattern
| | |
| --- | --- |
| Organization Name | Indian Army |
| Post Name | Short Service Commission Officers For Indian Navy Entrance Test (INET) |
| Category | Syllabus |
| Selection Process | Online Test, Medical Test, Merit List |
| Location | Across India |
| Official Site | joinindiannavy.gov.in |
About Exam
All the Selected Eligible Candidates Will Face the Exam Soon for INET. Exam Will be Conducted Soon. Exact Date of Examination Will be Provided Separately on the Official Website. More Details About the Exam is Provided Below.
As the time passing away the standard of competitive examination is raising with the time period rapidly. So, candidates also must have to pay more attention towards their preparation to give the best in their examination. Now, we are rendering the determined latest scheme of examination and syllabus for your best preparation regarding INET 2023
Exam Pattern

 
NET exam will be of two hours duration.
It will contain 100 Multiple Choice Questions comprising Questions on English, Reasoning & Numerical Ability, General Science, Mathematical Aptitude & General Knowledge.
Each section will be of 100 marks
There Will be a negative marking of one mark for incorrect answer.
Type Of Exam
Topics
Marks/ Questions
Duration
Objective Type Questions
English
25
2 Hours
Reasoning & Numerical Ability
25
General Science & Mathematical Aptitude
25
General Knowledge
25
Total
100 Marks/ 100 Questions
Section 1 – English (25 Marks) – Comprehension, Usage of Words, Sentence completion / Corrections, Punctuations, Grammar, Vocabulary, Antonyms and Synonyms, Parts of Speech, Direct and Indirect Speech, Idioms and Phrases, Active and Passive Voice etc. (Question paper will be designed to test the candidates' understanding of English and workmanlike use of Grammar)
Section 2 –Reasoning and Numerical Ability (25 Marks) – Spatial, Numerical, Reasoning and Associative Ability, Sequences, Spellings, Unscrambling, Coding and Decoding, Missing Numbers / Series Completion, Decimal Fraction, Ratios and Proportion, Average and Volume, Time and Work, Speed and Distance, Market Price, Cash Price, Expenditure Problems, Profit and Loss, Percentage, Factoring (LCM and HCF), Simple Interest and Compound Interest, Mensuration Formulas (Calculation of length, breadth or height of square, rectangle, cube etc.)
Section 3 – General Science and Mathematical Aptitude (25 Marks) – Nature of Matter, Universe, Electricity and its Applications, Force and Gravitation, Newton's Laws of Motion, Work, Energy and Power, Heat, Temperature, Light, Current, Magnetism, Metals and Non Metals, Measurements, Sound and Wave Motion, Atomic Structure, Chemistry – Carbon and its Compounds, Periodic Table, Acids, Bases & Salts, Food, Nutrition and Health Physiology and Human Diseases and Basic Computer Science Arithmetic Ability, Number Systems, Algebra, Basic Trigonometry, Geometry, Statistics, Probability and Set Theory.
Section 4 – General Knowledge (25 Marks) – History of India, Geography, Climate / Environment, Civics – Constitution of India, Art, Culture, Dance, Heritage, Religion, Freedom Movement, Important National Facts, Economics, Politics, Sports and Championships, Entertainment, Books and Authors, Awards, Defence and Wars, Geographical Neighbours, Countries – Languages, Capitals, Currencies, Common Name, Full Forms, Abbreviations,
Eminent Personalities, National – Bird/ Animal/ Monuments/ Flower/ Anthem/ Sport/ Flag/ Emblem etc. Discoveries and Current Affairs.
Selection Process
INET Examination
Candidates who have applied filled the applications successfully will need to give INET exam. The mode of communications used between the exam authority and the candidates will be online which means, candidates will receive the notifications about the exam via email or phone number.
Shortlisting for SSB
Candidates will be shortlisted April 20, 2020, onwards at Bangalore (for Pilot & Observer candidates only) and at Bangalore/Bhopal/Coimbatore/Vishakhapatnam/Kolkata for other branches/entries.
At the time of SSB rounds, the candidates will have to face two stages: Stage-I and Stage-II. Candidates who will fail in Stage-I will be sent back on the same day. The candidates who qualify Stage-I will stay and face further rounds.
Medical
Candidates who are recommended for the selection by the board will have to undergo medical examination before their joining. Candidates opting for the post of a Pilot will have to undergo Pilot Aptitude Battery Test (PABT) followed by the Aviation Medical Examination.
Merit List and Appointment Letter
Final merit list will be issued by the Indian navy based on the combined marks of INET and SSB. Candidates who will be declared medically fit will be appointed for the training as per all India merit based on the availability of vacancies in cadre/branch.
Post SSB Training
Selected candidates will be enrolled as officers in the rank of Sub-Lieutenant. Merchant Navy candidates who have Government of India, Ministry of Shipping & Transport Certificate of Competency (Foreign going) either as a Second Mate, Mate or Master will be inducted as Acting Lieutenant.
Except for the officers of IT cadre, all other officers will be undergoing 22 weeks Naval Orientation Course at Naval Academy, Ezhimala. Officers of SSC (IT) will have 4 weeks of Naval Orientation Course at the same venue.
Regulations for INET Exam
Following regulations, relaxations and guidelines will provide you with clarity about what is expected out of you before appearing for INET Exam.
Medical Standards
All candidates who are recommended by the SSB will have to undergo medical as per the regulations of the Navy. No relaxations will be provided on medical grounds to any candidate.
Relaxation in Height and Weight
Candidates holding the domicile of certain specific states will be given a relaxation in height by the Indian Navy. You can read more about that on the official website.
Group Insurance and Gratuity
Selected candidates will get a basic insurance cover up to INR 1 crore (when contributing) and gratuity will be granted as per the rules in the navy to the deployed officer.
Leave Entitlements
When the candidates are on training, they will be granted leaves as per the Training policies. After their training when commissioned, the officers will have the entitlement to Annual and Casual leaves as per the extant regulations.
Tenure of Commission
For Short Service Commission: Candidates will have a tenure of 10 years which can be extended up to 4 years in 2 terms (2 years+2 years).
For Permanent Commission: Candidates will be serving for a tenure of 20 years on pension and afterwards will be able to work until the age of superannuation.
INET Books To Be Referred 2023
| | | |
| --- | --- | --- |
| Book Title | Recommended Section | Publication |
| Objective General English | English Language | SP Bakshi |
| Multi-Dimensional Reasoning | Reasoning and Numerical Aptitude | Mishra & Kumar Lal |
| Fast Track Objective Arithmetic | Mathematical Aptitude | Rajesh Verma |
| General Science | Science | NCERT |
Important Links