UCEED 2022 | Eligibility Criteria | Exam Dates | Application Form – Indian Institute of Technology (IIT), Bombay has released the UCEED 2022 application form on September 9, 2021. The UCEED 2022 is completely known as the Undergraduate Common Entrance Examination for Design and this common entrance test is conducted by the IIT Bombay (Indian Institute of Technology). Those candidates are wishing to complete their undergraduate programs in Bachelor of Design (B.Des).
They can fill the Application Form of UCEED online mode from the official website of the Undergraduate Common Entrance Examination for Design. The candidates can also get admission to the Indian Institute of Technology Guwahati (IITG) and the Indian Institute of Information Technology Design and Manufacturing Jabalpur (IIITDMJ) through giving this examination.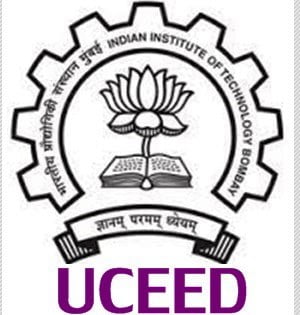 UCEED 2022 | Eligibility Criteria | Exam Dates | Application Form
Exam Name
Undergraduate Common Entrance Exam for Design
Organization Name
Indian Institute Of Technology Bombay (IIT)
Exam Types
UG Level (Undergraduate)
Exam Level
National Level
Courses offered 
B.Des
Application Mode
Online mode
Exam Mode
Online mode
Registration Start
9th September 2021
Last Date
10th October 2021
Exam Date
23rd January 2022
Helpline
Tel: 91 22 2576 4063 / 9093 / 9094
Fax: +91-22-2572-0305
Email Id
[email protected]
Official Website
http://www.uceed.iitb.ac.in
To Download UCEED 2022 Information PDF
Notification
UCEED 2022 Eligibility Criteria:
Before filling the applying form, candidates should undergo the entire UCEED 2022 Eligibility criteria:
Nationality
Indian/Foreign/OCI /PIO card holders candidates are eligible to use.
Educational qualification
The candidates need to clear their class 12th exam or its equivalent in order to be eligible.
Students from all streams (Science, Commerce, and Arts & Humanities) are eligible
Applicants who will appear in their qualifying exam in the year 2022 can apply too.
Number of attempts
A candidate can attempt UCEED a maximum of two times and that too in consecutive years.
Note that the UCEED score is valid for one year, and only for admissions in the same corresponding academic year.
Qualifying examination
The candidate should have passed in all subjects in the qualifying examination (Class XII or equivalent) in 2021 OR should be appearing for the qualifying examination for the first time in 2022 in order to be eligible for attempting UCEED 2022.
Students from ALL STREAMS (Science, Commerce, and Arts & Humanities) are eligible.
Those who appeared for the first time in their qualifying examination (Class XII) in 2020 or earlier are NOT eligible.
Age limit
The candidate should have been born on or after October 1, 1997, if belonging to the OPEN/ EWS/ OBC-NCL category and born on or after October 1, 1992, if belonging to the SC, ST, or PwD category.
Registration Fee
The registration fee for Women, SC and ST candidates is Rs. 1180/- whereas, other candidates need to pay Rs. 2360/-.
Those who fill the form late must pay an additional fee of Rs. 500/- along with the regular registration fee.
Mode of Payment: The registration fee can be paid through the online mode i.e. with the use of credit card/debit card/net banking.
How To Apply For UCEED 2022?
visit the official site @ uceed.iitb.ac.in.
Then the homepage of the UCEED 2022 Exam gets displayed.
Now, give a click on the Register Online button.
Read the complete instructions mentioned on that page.
Now give a CLICK TO REGISTER ONLINE.
And if the candidate is a first-time user then sign in with an account.
Fill in all the valid details in the registration form
Finally, submit the application form.
UCEED Exam Pattern
Number of papers will be 1 with two parts, A and B
The language of the question paper will be English
The mode of the exam will be the Computer-based test (Part A) and paper-based test (Part B)
The exam will be a total of 300 marks.
A Section will be Numerical Answer Type (NAT) questions: For these questions, an answer is a number that needs to be entered using a virtual keyboard on the computer screen. No choices are shown for these questions.
B Section will be Multiple Select Questions (MSQ): Each MSQ has one or more correct answers out of the four given choices.
C Section will be Multiple Choice Questions (MCQ): Each MCQ has four choices out of which only one is the correct answer.
| | | |
| --- | --- | --- |
| Sections in Part A | Number of Questions | Total marks |
| NAT | 18 | 72 |
| MSQ | 18 | 72 |
| MCQ | 32 | 96 |
| Sections in Part B | Number of Questions | Total marks |
| Drawing | 1 | 60 |
| Total (Part A+B) | 69 | 300 |
UCEED 2022 Syllabus
UCEED 2022 will have two parts. Part-A will have questions from the following topics
Visualization and spatial ability
Pictorial and diagrammatic questions to test understanding of transformation and/or manipulation of 2D shapes and 3D objects and their spatial relationships, knowledge of practical and everyday mechanical and scientific concepts.
Observation and design sensitivity 
Ability to detect concealed properties in ordinary things, people, situations, and events, and thinking critically about them.
Applying attention to certain details, analyzing, reasoning, classifying, inferring, and predicting.
Ability to discern subtle differences in visual properties and aesthetic outcomes.
Environmental and social awareness
General awareness of environmental factors such as climate, population, water, vegetation, pollution, weather, natural resources, etc., and their implications on the design of products, images, infrastructure, and environment.
Awareness of social and cultural connection with the design, history of the designed artifact, and socially responsible and environmentally sustainable design responses.
History of art, sculpture, and literature.
Analytical and logical reasoning
 Ability to look at information, be it qualitative or quantitative in nature, and discern patterns within the information. Ability to weigh opinions, arguments, or solutions against appropriate criteria.
Ability to check for hidden bias or hidden assumptions and whether evidence and argument support conclusions. Ability to use logic and structured thinking to deduce from a short passage, which of a number of statements is the most accurate response to a posed question.
Data interpretation, brainteasers, and patterns.
Language and creativity
Ability to understand and use Standard English. Reading comprehension, knowledge of English grammar.
Ability to think creatively in terms of alternatives, ability to distinguish innovative options, and to think out of the box.
Design thinking and problem-solving
 Ability to use visual analogies, metaphors, signs, and symbols.
Ability to understand complexity, identify problems, generate alternatives, evaluate options, and select solutions.
Part-B will have ONE question from the following topic
Drawing:
Ability to draw products, people, or scenes in proportion with good line quality, composition, proportion, perspective, and shading.
 The topics given above are exhaustive and indicative of the nature of the questions.
However, the UCEED 2022 may not cover all the topics.
UCEED 2022 Exam Centres
| | |
| --- | --- |
| Ahmedabad | Bengaluru |
| Bhubaneswar | Chandigarh |
| Dehradun |  Delhi |
| Panaji |  Guwahati |
| Jaipur |  Lucknow |
| Kozhikode | Mumbai |
| Patna | Pune |
| Thiruvananthapuram | Thrissur |
| Bhopal | Kolkata |
|  Chennai | Nagpur |
|  Ernakulum | Raipur |
|  Hyderabad | Visakhapatnam |
UCEED Answer Key 2021
The UCEED will release the answer key of the written exam after a few days of conducting the exam.
With the help of the UCEED answer key pdf you will know the probable marks that you will obtain in the written test.
You can also raise an objection against the UCEED answer key released by the commission in case you find an answer marked by the commission to be incorrect.
UCEED Result 2021
UCEED will announce the result of the written exam and the final result on its website.
The UCEED result pdf will have the names of the qualified candidates who will be appointed to the UCEED .
We will provide you with the direct link to download the UCEED exam 2021 here once it is announced by the commission.