HPPSC Range Forest Officer Syllabus 2021 PDF | Check Exam Pattern – Himachal Pradesh Public Service Commission has released notification for the posts of the Range Forest Officer Class II vacancies for 45 Posts. Candidates who are  eligibility criteria may submit their HPPSC Range Forest Officer Application form on or before the last date 19th April 2021.
Online application for this HPPSC Range Forest Officer jobs Recruitment 2021 will be started and Closing date to submit the application form is 19th April 2021. HPPSC Range Forest Officer Exam Syllabus will help the applicants to score better marks in the HPPSC Range Forest Officer Exam.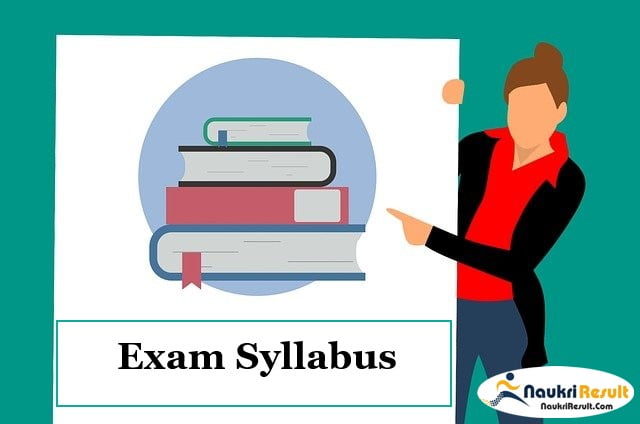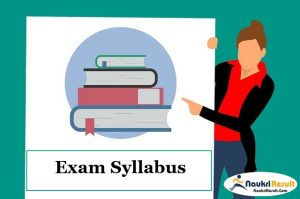 HPPSC Range Forest Officer Syllabus 2021 PDF | Check Exam Pattern
| | |
| --- | --- |
| Organization Name | Himachal Pradesh Public Service Commission (HPPSC) |
| Name Of The Post | Range Forest Officer (RFO) |
| Category | Syllabus |
| Job Location | Himachal Pradesh |
| Official Website | www.hppsc.hp.gov.in |
HPPSC Range Forest Officer Exam Pattern 2021
HPPSC Range Forest Officer Screening Test Pattern
The eligible candidates will be shortlisted to be called for the written examination by subjecting them to a screening test (objective type) of two hours duration.
In the objective type screening test, there will be 100 multiple choice questions of one mark each on the basis of the syllabus.
For Non-Forestry Graduates
| Test Name | Marks |
| --- | --- |
| History, Geography, and Socio-Economic development of Himachal Pradesh. | 30 Marks |
| Knowledge of current events of national and international importance and such matters of everyday observation and experience in their scientific aspects as may be expected of an educated person who has not made a special study of any scientific subject. | 30 Marks |
| Modern History (From 1857 onwards) of India, Indian Culture, Indian Polity, Indian Economy, Geography of India, Disaster Management, Environment, and Gender issues, and teachings of Mahatma Gandhi. | 40 Marks |
For Forestry Graduates
| Test Name | Marks |
| --- | --- |
|  Forestry Subject | 80 Marks |
| General Knowledge of Himachal Pradesh | 10 Marks |
| General Knowledge of National and International Affairs. | 10 Marks |
Read Also : HPPSC Range Forest Officer Jobs 2021 | 45 Posts | Application Form
HPPSC Range Forest Officer Written Exam Pattern 2021
The main written examination shall include two compulsory and two optional papers.
A candidate shall answer the optional papers in English or Hindi only which is at his / her option/choice.
All papers shall be of three hours duration.
The standard of examination for this compulsory paper of General English will be of 10 +2 level.
| | |
| --- | --- |
| Subjects | Marks |
| General Knowledge | 100 marks |
| General English | 100 marks |
| Optional Subject 1 | 200 marks |
| Optional Subject 2 | 200 marks |
Himachal Pradesh PSC Range Officers of Forest Exam syllabus 2021
Candidates who completed their application process successfully, need to commence their study for the exam with the help of this HPPSC Range Forest officer syllabus 2021. This HPPSC RFO exam syllabus will beneficial for improving all your low-scoring areas and sharpening up them directly. Along with the syllabus, the HPPSC Forest Range Officer exam pattern will help you to know the exact question paper pattern.
Syllabus for General Awareness
History of Himachal Pradesh.
Himachal Pradesh Independence Movement.
Biology.
Physics.
Ancient and Pre History.
Literature.
Culture.
Music.
Dance.
Art.
Idioms and Phrases.
Festivals.
Traditions.
Economy.
Forest and Agriculture.
Administrative Structure.
Tribal Region.
Panchayat Raj and Local Government.
Industries.
Mineral and Water Resources.
Current Affairs.
Syllabus 2021 for General Hindi
Syllabus for General English 
Synonyms.
Antonyms.
Adjectives.
Reading Comprehension.
Sentence Corrections.
Error Spotting/Phrase Replacement.
Cloze Test.
Fill in the Blanks.
Phrase Replacement.
Verb.
Para Jumbles.
Adverb.
Missing Verbs.
Meanings.
Word Formations.
Sentence Rearrangement.
Unseen Passages.
Idioms & Phrases.
Subject-Verb Agreement.
Articles.
Grammar.
Syllabus for Mental Ability
Space visualization.
Decision making and visual memory.
Similarities and differences.
Problem-solving.
Relationship concepts.
Figure classification.
Analysis and judgment.
Relationship concepts.
Discriminating observation.
Syllabus for Analytical Reasoning
Blood Relations.
Number Series.
Directions.
Clocks & Calendars.
Mirror Images.
Non-Verbal Series.
Decision Making.
Coding-Decoding.
Analogy.
Alphabet Series.
Embedded Figures
Arithmetical Reasoning.
Cubes and Dice.
Statement Conclusion.
Number Ranking.
HPPSC Forest Guard Syllabus 2021 for Science Technology and Environment
Syllabus for Chemistry
The rate of chemical reaction and chemical equilibrium.
PH measurement.
Nitrogen and Oxygen methods, properties, uses.
Polyethylene.
Alloys.
Soap & detergents.
Syllabus for Physics
Sources of energy.
Light.
Calculation of power and power-energy expenditure.
Magnetism.
Refraction of light.
X-rays and their Properties.
 Syllabus for Biology
Origin of genetic properties & DNA.
Bacteriology.
Aborted reproduction.
Artificial reproduction.
Human respiratory system & respiration.
Brain structure and functions.
Digestive system and process in humans.
HPPSC Forest Service Exam Syllabus 2021 for Prehistory
National policies of science & technology.
Indian space program & technology.
Agriculture and other rural development work.
The emergence of agriculture.
Progress in agricultural science and its impact.
Role of information technology in rural India.
Syllabus for Environment
Biodiversity and its protection.
Environmental pollution.
Population Explosion.
Family welfare program.
National and local level bio-diversity.
Bio-geographical classification of India.
Important Links
| | |
| --- | --- |
| Download HPPSC Range Forest Officer Syllabus | Click here |
| Download HPPSC Range Forest Officer Admit Card | Click here |
| To Download HPPSC Range Forest Officer Answer Key 2021  | Click Here |
| Official Website | Click here |