HPSC Assistant Professor Syllabus 2023 | Check Exam Pattern – Haryana Public Service Commission has released the exam syllabus for the post of Assistant Professor. Therefore, the commission will decide and fix the exam date and exam centers soon on their official website. Candidates who have applied and waiting to download the HPSC Assistant Professor Syllabus 2023 can now get it from here. Here we are providing the latest syllabus and exam pattern of the Assistant Professor online exam that is conducted by HPSC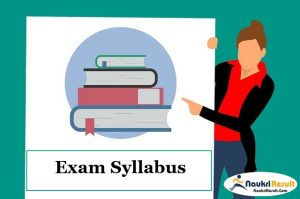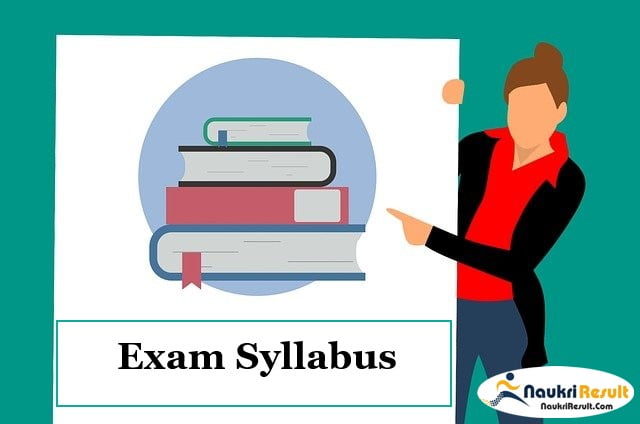 HPSC Assistant Professor Syllabus 2023 | Check Exam Pattern
| | |
| --- | --- |
| Organization Name | Haryana Public Service Commission |
| Name Of The Post | Assistant Professor |
| Category | Syllabus |
| Selection Process | Written Test/ Interview |
| Job Location | Haryana |
| Official Website | hpsc.gov.in |
HPSC Assistant Professor Exam Pattern 2023
HPSC Assistant Professor question paper will be of 100 multiple choice questions (MCQ's)
The paper will be bilingual i.e, Hindi & English except for language papers.
The duration of the paper will be 2 hours with maximum marks of 100.
There will be no negative marking in the HPSC Assistant Professor Exam.
| | | | |
| --- | --- | --- | --- |
| Type of Exam  | Subject | Total Marks  | Time Duration |
| Objective Type Questions | Questions will be asked from concerned subjects (Chemistry, Commerce, Computer Science, Economics, English, Geography, Hindi, History, Maths, Physical Education, Political Science, Psychology, Public Administration, Punjabi, Sanskrit, Sociology, Zoology) | 100 | 2 Hours |
Interview 
The candidates clearing the written exam will be called in for the interview round.
The maximum marks set by the commission are 12.5 marks to be scored by the candidate to get selected.
Once the candidate gets through the interview, he/she will be listed in the merit list on the basis of the marks obtained by him/her in the written exam and interview.
HPSC Assistant Professor Syllabus 2023
The optional subjects available for this exam are as follows:
Chemistry
Commerce
Computer
Economics
English
Geography
Hindi
History
Maths
Physical Education
Political Science
Psychology
Public Administration
Punjabi
Sanskrit
Sociology
Zoology
Details Of HPSC Assistant Professor Syllabus
Paper 1 – General Studies
Awards and Honors
Books and Authors
Defense System
Languages
History
Current Affairs
Heritage and Arts
Currencies
International and National Organisations
Indian Economy
History of Modern India and Indian Culture
Current National Issues Topics of Social Relevance
Indian Politics
Geography Of India
Developments In The Field Of Science And Technology, Communication And Space
Paper 2 – Optional Subjects
Chemistry
Physical Chemistry:
Basic principles and applications of quantum mechanics – hydrogen atom, angular momentum.
Variational and the perturbational methods.
Basics of the atomic structure
The Theoretical treatment of atomic structures and chemical bonding.
Chemical applications of the group theory.
Basic principles and application of spectroscopy
Chemical thermodynamics.
Phase equilibria.
Statistical thermodynamics.
Chemical equilibria.
Electrochemistry
Chemical kinetics
Concepts of catalysis.
Polymer chemistry.
Solids
Colloids and surface phenomena.
Data analysis.
Inorganic Chemistry
Chemical periodicity
Structure and bonding in homonuclear – and heteronuclear molecules.
Concepts of acids and bases.
Chemistry of the main group elements and their respective compounds
Chemistry of transition elements.
Inner transition elements
Organometallic compounds.
Cages and metal clusters.
Analytical chemistry
Bioinorganic chemistry
Characterisation of inorganic compounds.
Nuclear chemistry
Organic Chemistry
IUPAC nomenclature of organic compounds.
Principles of stereochemistry, conformational analysis, isomerism and chirality.
Reactive intermediates and organic reaction mechanisms.
Concepts of aromaticity.
Pericyclic reactions.
Named reactions.
Organic Transformations and rearrangements.
Principles and applications of organic photochemistry. Free radical reactions.
Reactions involving nucleophilic carbon intermediates.
Oxidation and reduction of functional groups.
Common reagents in organic synthesis.
Chemistry of natural products
Selective organic transformations
Chemistry of aromatic and aliphatic heterocyclic compounds.
Structural characterisation of organic compounds.
Interdisciplinary topics
Chemistry in nanoscience and technology.
Catalysis and green chemistry.
Medicinal chemistry.
Supramolecular chemistry.
Environmental chemistry
Commerce
Unit – I: Business Environment
Unit–II: The Financial and Management Accounting
Unit – III: Business Economics
Unit-IV: Business Statistics & Data Processing
Unit–V: Business Management
Unit–VI: Marketing Management
Unit–VII: Financial Management
Unit–VIII: Human Resources Management
Unit–IX: Banking and The Financial Institution
Unit– X: International Business
Computer Science
Unit-I
Representation of Numbers
Logic Families
Sequential Circuits
CPU Organization
Memory Organization
Unit – II
Programming Languages
Programming in C
Object Oriented Programming
Unit – III
Relational Database Design
SQL
Query Processing and Optimization
Unit– IV
Data Structures
Discrete Structures
Graph
Design and Analysis of Algorithms
Unit– V
Computer Networks
Data Communication
Internetworking
Routing
Network Security
Unit– VI
System Programming
Compiler Design
Unit– VII
Operating Systems
Memory Management
Concurrent Processing
Scheduling
Linux/Unix OS
Unit– VIII
Software Engineering
Data Warehousing
Data Mining.
Unit-IX
Computer Graphic
Web Engineering
Operating Research
Unit-X
Theory of Computation
Chomsky Hierarchy of languages
Linear Bounded Automata (LBA)
Turing Machine (TM)
Economics
Micro – Economic Analysis
Macro – Economic Analysis
Development and Planning
Public Finance
International Economics
Money and Banking
Indian Economy
Quantitative Methods
 Industrial Economics
Demography
Agriculture Economics
Important Links